Share
The Accidental Scholar
First Edition
Jagdish N. Sheth - Ph.D., Charles H. Kellstadt Professor of Marketing, Goizueta Business School, Emory University, USA
---
---
October 2014 | 262 pages | SAGE Publications Pvt. Ltd
"Jagdish's autobiography tells a fascinating life story in a few hundred pages of what it is to be, in one person, a scholar, change agent, advisor, and entrepreneur, in other words, a Renaissance Man." Philip Kotler
The Accidental Scholar is the autobiography of Professor Jagdish N. Sheth,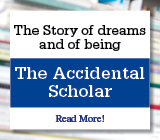 a renowned scholar and one of the foremost authorities in the world on marketing and consumer behaviour. This is the fascinating story of a young man from India who went to America to realise the American Dream and became a world-renowned educator and thought-leader.

Professor Sheth tells us about the many interesting encounters and opportunities that came along the way that shaped his path to success. While Indian (specifically Jain) culture and family defined Professor Sheth, coming to America enabled him to realize his full potential.

Like many who immigrate to the United States and thrive, Professor Sheth knew that becoming a scholar was only one part of his dream come true. The other was to help others realize their dreams as well. Professor Sheth recalls how the steps he took, people he met, and opportunities he was afforded were all pieces of the puzzle. Readers will enjoy seeing how these pieces came together in the end.
Foreword Philip Kotler
Preface
Acknowledgments
The Journey Begins
My Family Business
A Literal Change in Course
Garnering Support for College
Manufacturing or Bust
Finding My Life Partner
Graduate School and Marriage
Discovering My Passion
John Howard Takes Me under His Wing
Madhu Comes to America
An Invitation to the Indian Embassy
Doctoral Exams amid Pitt's Financial Collapse
Testing the Howard–Sheth Theory
Columbia and MIT
Mining the Library for Research Gold
Contributing Howard–Sheth Theory Scholars
Columbia's Scholarly Dream Team
Obtaining My Green Card
Defending My Dissertation at Pitt
MIT and My First Tenure-track Position
Publishing, Lifelong Friendships, and My First Car
Networking Leads to Opportunities
From Columbia to India and Back
Returning to the Buyer Behavior Project
Finalizing the Howard–Sheth Theory
Key Columbia Colleagues
Noteworthy Students
Returning to India
Teaching in Kolkata
Major Research Projects
Returning to Columbia
A New Beginning
Farewell to Important Colleagues and Friends
Lure of Illinois
Illinois: My Academic Life
The Accidental Administrator
Recruiting for Our "Field of Dreams"
The Unconventional Approach Pays Off
A New Challenge: Creating an Executive MBA Program
Corporate Collaborations Proved Key
New Opportunities via APA and ACR
Looking to the Future
Illinois: Travels at Home and Abroad
Measuring the Howard–Sheth Theory Takes Priority
Corporate Consulting Study Yields Real Results
Diversion to Copenhagen
Illinois: Professional Work and Departure
The Institute for Advanced Technology Comes Calling
The Start of My Publishing Career
Leaving Illinois
A Mid-life Crisis
From Cornfields to Palm Trees
Requesting a Leave of Absence
Committee Work Expansion
USC CTM and Atlanta
The Telecom Center Venture
Los Angeles Loses Its Appeal
Why Move?
New Challenges and a New Center
Talent Recruitment for Emory
Establishing the Center for Relationship Marketing
Creating the Marketing Consulting Strategy Program
Emory: Administration and Academics
Committees Introduced Important Changes
Leadership Changes Lead to New Emphasis
Creating Emory's Doctoral Program
My Professional Life
Establishing IN-CORE
More Publishing for the Professional Market
Geoeconomics
Business Book Review Breakthrough
My Role as Corporate Board Member
Remaining Active
Saying Thanks by Giving Back
The Sheth Foundation
Supporting Eminent Scholars
Madhu Is My Backbone
Madhu's Resolve
Epilogue
Appendix—Publications
Index
"Jagdish Sheth has truly lived the dream, moving from India to become one of the leading marketing scholars in the world and a successful academic administrator to boot. Sheth's biography offers important lessons for anyone in any field trying to chart their career course."
Thomas D. Dee II Professor of Organizational Behavior, Graduate School of Business, Stanford University