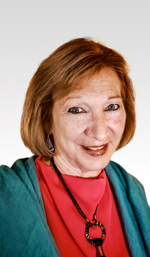 Margo Gottlieb
Dr. Margo Gottlieb is co-founder and lead developer for WIDA (a consortium of 41 states, territories, and federal agencies along with the international consortium of 500 schools) housed at the Wisconsin Center for Education Research, University of Wisconsin-Madison. For years she was Director, Assessment and Evaluation, for the Illinois Resource Center, an arm of the Illinois State Board of Education.
Starting her career as a teacher and bilingual coordinator, Margo has been devoted to the education and equity of multilingual learners. She served as a Fulbright Senior Specialist in Chile, was appointed to the U.S. Department of Education's Inaugural National Technical Advisory Council, and was honored by TESOL International Association in 2016 for her significant contribution to the TESOL profession. Recently, Margo's scholarship has focused on designing language development standards frameworks, promoting student agency through assessment as, for, and of learning, evaluating language education policy, and designing linguistically and culturally sustainable curriculum.
Margo has keynoted, presented, and consulted in over 21 countries and almost every state in the U.S., providing technical assistance to school districts, universities, governments, publishers, and organizations. She has published over 90 articles, monographs, guides, encyclopedia entries, and chapters as well as authored, co-authored, or co-edited over 20 books, including Classroom Assessment in Multiple Languages: A handbook for educators, Assessing multilingual learners: A month-by-month guide, Language power: Key uses for accessing content (with M. Castro), and Assessing English language learners: Bridges to equity (2nd ed.).