Share
From Start-Up to Global Success
The Zensar Story
First Edition
---
---
January 2016 | 288 pages | SAGE Response
Watch Ganesh Natarajan and Prameela Kalive talk about From Start-Up to Global Success: The Zensar Story
It was February 2001 and Zensar Technologies was at crossroads.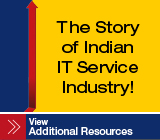 The shareholders of the company were still waiting for a maiden dividend, and profit margins were sliding. A new leadership team took charge and turned it around into one of the most successful Indian IT companies.
In this interesting and insightful account, Ganesh Natarajan and Prameela Kalive reveal the story behind Zensar's success—a story that has seen revenues multiply, share prices jump manifold, and customer satisfaction become an industry benchmark. This is one company that customers respect, employees love, and the community adores.
Foreword by Kiran Karnik
Preface
Acknowledgments
A Look at the Indian IT Industry
Zensar—Building Credibility and Stature
Building a Credible Full-Services Organization
Thinking Vertically
Inorganic Growth at Zensar—The Acquisition Journey
Profit Maximization—New Levers and Ideas
Motivating people—The Secret Sauce
The Story of Smiles—Corporate Social Responsibility at Zensar
Vision for a Digital World
Toward a Billion Dollar Zensar
The Last Word by Harsh Goenka
"I have had the pleasure of interacting with Zensar CEO Ganesh during his stint at Harvard and later during the writing and teaching of the case at HBS. Ganesh and his team have built an exemplary company; their Vision Community and HR processes are especially innovative and world class. My MBA students are always thoroughly engaged when we teach the case."
C. Roland Christensen Professor of Business Administration, Harvard Business School
---
"I have had the pleasure of working with Zensar for more than a decade. I have watched the organization grow from small distributed offices to a large world-class campus location. Through all of this growth, the organization has continued to be humble, modest, and customer focused. Over the years, I have come to value the easy access to great talent and key leaders in the organization. Zensar is truly a relationship-based organization that is flexible, creative, and innovative—and above all, it has a customer-first mindset."
---
"In a number of ways, the story of Zensar is the story of the Indian IT services industry—from bit players in the global IT value chain to an industry today that is $100 billion in revenue, from body-shopping and Y2K staff augmentation just 15 years ago to complex digital transformation that will define what the world of the future will look like. Ganesh and his team have built a significant and differentiated market position for Zensar in digital, retail, and Oracle; and Apax is delighted to partner with the team on its next journey of success."
Partner and Head of India, Apax Partners
---
"It has been my proud privilege to know Dr Ganesh Natarajan and through him, several members of the Zensar family.
As a proud citizen of the city of Pune, it is extremely heartening to see the leadership role that Zensar is playing in establishing a strong 'connect' between the corporates and the other stakeholders of the city. I am extremely delighted to see the pioneering work being done by Zensar for the city. Zensar has also been a strong catalyst in mobilizing the support and partnership of other IT organizations in the city to make Pune the first city in India for such a public–private partnership.
My association with Zensar is a decade old now and I am delighted to see their sustained social transformation program spanning across multiple dimensions of community development—education, healthcare, socioeconomic development, and environment. Zensar's commitment and perseverance in its pursuit to bring about social transformation in the society as a whole is extremely encouraging and augurs well for the city and the country. With the strong social energy that emanates from Zensar and Zensar Foundation, I am sure our lives in Pune will continue to be enriched."
---
"Kapela made an investment in Zensar three years ago. We find Zensar to be very professional and honest partners. They have a blue chip client base in South Africa, especially in the financial sector. An indication of their exceptional work ethic and delivery is the fact that they retain their clients for many years; many clients have been with them for longer than 10 years. One could also describe them as very innovative in developing new solutions for leading industry players. They also invest heavily in local skills development and employment generation where South Africans get trained in South Africa and in India, and get absorbed here in their mainstream business."
Executive Director, Kapela Investments Holdings (Pty) Ltd, JV Partner of Zensar in South Africa
---
"Zensar has been a very consistent performer under the leadership of Dr Ganesh Natarajan, creating shareholders' value year after year. Zensar has been one of the top performers in the IT industry and has grown through the core values of customer centricity, continuous innovation, and excellence. Zensar has been highly rated in IT industry by NASSCOM for over ten years. 
Zensar leaders have demonstrated their commitment to people and community remarkably through diversity and inclusiveness. Zensar's Vision Community initiative of building strategy through cross-functional teams across levels has been a case study in Harvard Business School and the unique Women for Excellence initiative has taken them to the top of the Diversity and Inclusion lists in the IT industry and beyond. Ganesh's own passion and commitment to build IT industry goes beyond Zensar. His initiative to support the SME sector and innovation in NASSCOM is commendable. His current thrust in bringing digital literacy to society through NASSCOM Foundation is extraordinary."
---
"Zensar was a fledgling software service company that was transformed into a fast growing mid-size company through relentless pursuit of product process and business model innovation. The company adopted a mature framework for sustaining and accelerating growth by managing business opportunities across horizons of core, emerging services, and future technologies.
CEO Dr Ganesh Natarajan had a transformative vision for Zensar that engaged employees and developed software services and technology– leadership capabilities. He spearheaded a movement within the company to create a shared vision owned by all stakeholders. Zensar has a strong performance-oriented culture where meritocracy and openness are celebrated in an environment with a strong emotional connect, enhancing camaraderie within the teams and building alignment with milestones to be achieved."
Professor, Corporate Strategy and Policy, IIM Bangalore
---
The success of companies like Zensar give me hope that India has a great future. I am confident that many Indian companies will build their futures on such a model, helping to change the world for the better.
Former President, NASSCOM