Share
---
---
November 2015 | 300 pages | SAGE Response
Huawei was founded in 1987 by ex-military officer Ren Zhengfei and formed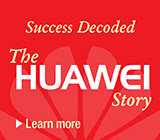 as a private company owned by its employees. Its core missions are building telecommunications networks, providing operational and consulting services and equipment to enterprises inside and outside of China, and manufacturing communications devices for the consumer market.

The book by Tian Tao and Wu Chunbo is an extraordinary research effort, to analyze and describe a very complex reality and a very special entrepreneur. Huawei is a prominent company among the most successful and most internationalized in China. This book offers insights to Western readers, allowing them to truly understand Huawei, its management philosophy and culture, and the special leadership approaches of Ren Zhengfei.

It is a very valuable work to understand entrepreneurship in our complex world.
Foreword Simon Murray
Foreword Admiral William (Bill) A. Owens
Preface
Acknowledgments
Introduction—Business Management Philosophy: The Mysterious Driver of Huawei's Success
Common Sense and Truth: Customer Centricity
Soul of Business: Dedication Is the Key to Success
Openness: A Matter of Life and Death
Compromise: The Law of the Jungle
Grayness: Gathering a Hundred Thousand Intellectuals
Self-Criticism: A Sense of Fear Makes Greatness
Change: Revolution or Evolution
Strategy: Fight with Courage and Wisdom
Balance: Power, Flexibility, and Rule
Epilogue
The book describes the business management philosophy and customer friendly attitude of China's Huawei Technologies that help in transform the company into a global leader in the communication industry…. It will be interesting to see how some of the Indian product brands capitalize on this positive climate to shine in the global arena…the authors have put in incredible amount of research into the book.
---
The book is about Huawei and its CEO Ren Zhengfei, and it also throws light on the Chinese telecom industry as a whole…. The book is an ode to a leader and his inspiring style of leadership that gave birth to a global business.