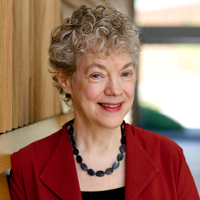 Susan T. Fiske
Princeton University, USA
Susan T. Fiske is Eugene Higgins Professor, Psychology and Public Affairs, Princeton University (Ph.D., Harvard University; honorary doctorates, Université Catholique de Louvain-la-Neuve, Belgium; Universiteit Leiden, Netherlands; Universität Basel, Switzerland). She investigates social cognition, especially cognitive stereotypes and emotional prejudices, at cultural, interpersonal, and neuro-scientific levels. Author of over 300 publications and winner of numerous scientific awards, she has been elected to the National Academy of Sciences.
Sponsored by a Guggenheim, her 2011 Russell-Sage-Foundation book is
Envy Up, Scorn Down: How Status Divides Us
. Her most recent book is
The HUMAN Brand: How We Respond to People, Products, and Companies
(with Chris Malone, 2013). With Shelley Taylor, she has written four editions of a classic text:
Social Cognition
(2013, 4/e) and on her own, three editions of
Social Beings: Core Motives in Social Psychology
(2013, 3/e). She has lately edited
Beyond Common Sense: Psychological Science in the Courtroom
(2008), the
Handbook of Social Psychology
(2010, 5/e),
Social Neuroscience
(2011), the
Sage Handbook of Social Cognition
(2012), and
Facing Social Class: How Societal Rank Influences Interaction
(2012). Currently an editor of
Annual Review of Psychology, PNAS
, and
Policy Insights from Behavioral and Brain Sciences
, she is also President of the Federation of Associations in Behavioral and Brain Sciences. Her graduate students arranged for her to win the University's Mentoring Award, and international advisees arranged for her to win the APS Mentoring Award.