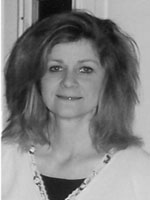 Susan E. Israel
President and Director at Reading Alliance for Catholic Education
Susan E. Israel
is an independent researcher, writer, and literacy consultant and currently serves as President and Director of Reading Alliance for Catholic Education in Indiana, where she works with small and large corporations to enhance literacy products. Her special research interests are in the areas of reading comprehension, writing, and child-mind development as it relates to literacy processes. Israel served as assistant professor at the University of Dayton, and in 2005 she was awarded the University's Panhellenic Council Outstanding Professor Award. She has also served on the national faculty at the University of Notre Dame Summer Program, where she taught reading and language arts methods. A former elementary teacher, she was awarded the 1998 teacher-researcher grant from the International Reading Association (IRA). Having been an active member of the IRA for over a decade, she has served on a number of IRA committees and interest groups and recently was president of the History of Literacy Special Interest Group. In addition, she has been active with the National Reading Conference. Israel has authored, coauthored, or edited over 15 books and volumes and is the senior editor of the recently published comprehensive volume,
Handbook of Research on Reading Comprehension
(Israel & Duffy, 2008). Other recent publications include
Teachers Taking Action: A Comprehensive Guide to Teacher Research
(with Cynthia Lassonde, 2008),
Reading First and Beyond
(with Cathy Collins Block, 2005),
Collaborative Literacy
(2006),
Shaping the Reading Field
(2007),
Poetic Possibilities
(2006), and
Quotes to Inspire Great Reading Teachers
(2006).