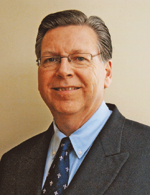 Richard J. Hawkins, MD
Greenville, South Carolina, USA
Dr. Richard J. Hawkins graduated from Hofstra University with his BS in Music Education. He completed his MS in Education and Professional Diploma in Education Leadership at Long Island University. Rich received his doctorate in Educational Administration at Dowling College. He began his teaching career in the William Floyd School District as an instrumental music teacher and later became District Coordinator of Music and Art. After his department was recognized as the Outstanding Music Program in the country by the Music Educators National Conference, Rich moved to the district office as the Assistant Superintendent for Elementary Education and Personnel. Schools under his supervision received designation as New York State (NYS) Schools of Excellence and U.S. DOE Blue Ribbon Schools. Rich served as Superintendent of the William Floyd School District for almost 12 years. He has served as President of the Suffolk County School Superintendents Association (SCSSA) and held various roles with the New York State Council of School Superintendents (NYSCOSS). Currently, he is Director of Contract Services for the College of St. Rose, Albany, NY.
Since retiring from William Floyd, Rich served as an Adjunct Associate Professor in the Advanced Certificate and EdD programs in Educational Leadership at Dowlling College. He also is an instructor in the Educational Leadership program at the College of St. Rose in Albany, NY. In addition, Rich taught full time at the College of St. Elizabeth as Assistant Professor in their EdD and Master's programs. In 2006, Rich formed Hawkins and Associates: Organizational Learning Consultants to help leaders and their organizations reach their goals and aspirations. Over the last nine years, he has peer-reviewed papers presented at the World Association for Case Research and Application in Lucerne, Switzerland, and Mannheim, Germany; the Eastern Educational Research Association in Hilton Head, South Carolina; and in the
Long Island Education Review
. Rich has made numerous presentations to the NYS School Boards Association, NYSCOSS, and SCSSA. He has presented at Hofstra University's Social Emotional Literacy Conference and Dowling College's Annual Practical Research Symposium. He was also a Keynote Presenter at the U.S. DOE Safe School/Healthier Students Conference, Tysons Corner, VA.
He is the coauthor with Robert Manley of a book on school reform titled
Designing School Systems for All Students: A Toolbox to Fix America's Schools.