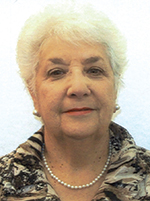 Judy G. Reinhartz
Educational Consultant
Judy Reinhartz' career spans nearly five decades in K-16 education, as an elementary and middle school science teacher, secondary school biology and department science chair, and a professor of undergraduate and graduate science education, curriculum development, research, educational leadership and supervision, and instructional strategy courses. She also is a researcher, writer of numerous articles, chapters, and books, presenter, consultant, and director of centers for science, research, effective teaching and learning, and clinical experiences and student teaching.
Judy has developed a culture of inquiry and worked with diverse populations of students, teachers, faculty members, staff, members of the business community, and parents in varied educational settings at the local, state, national, and international levels. Throughout her career, she has been a role model for collaboration. She has presented a myriad of research and research into practice papers at professional meetings and conducted professional development for teachers, many targeting science teaching to diverse learners.
Judy is a former associate dean and Professor Emeritus at The University of Texas at El Paso and her degrees include a doctorate from University of New Mexico, master's from Seton Hall University, and bachelor's from Rutgers University. She is the recipient of the Outstanding Teacher Award from The University of Texas at Arlington where she also was a professor for many years.