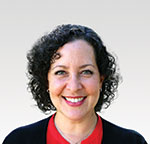 Erika Gold Kestenberg
University of Pittsburgh, USA
Dr. Erika Gold Kestenberg is the Associate Director of Educator Development and Practice for the Center for Urban Education and a Visiting Assistant Professor of Urban Education at the University of Pittsburgh. Dr. Kestenberg's degrees include a PhD in Education with a multidisciplinary self-designed focus on Social Justice, a Master's and Teaching Certificate in Secondary Education Social Studies and a dual Bachelor's in Political Science and History with a minor in Psychology. She also has a Certificate in Diversity and Inclusion as well as extensive training in Transformative Intergroup Dialogues and Conflict Mediation, which inform her work. Dr. Kestenberg received a Program Innovation Award and has been recognized twice by the city of Pittsburgh's City-Council for her service learning work with youth across the city.
Dr. Kestenberg designed a Certificate in Urban Education program as well as develops and manages the Urban Scholars Program at the University of Pittsburgh. She also teaches undergraduate and graduate students interested in becoming teachers in urban schools and in higher education. Her courses include Identity, Power and Privilege, Culturally Relevant and Responsive Teaching, Relationship Building with Students, Families and Communities, Social Foundations of Education, Urban Scholars Seminars, and Becoming a Change Agent, all with a focus on urban contexts grounded in equity and justice. She also trains and coaches in-service educators and leaders around a variety of equity based issues through multiple methods and approaches. Prior to working in higher education, Dr. Kestenberg was a teacher, trainer, advocate, and administrator in traditional and non-traditional urban educational and non-profit spaces in the United States and Israel. In those spaces, she taught social studies, English Language Arts, English as a Second Language, Service Learning and Cross-Cultural Communication.
At the core, Dr. Kestenberg is a critically conscious, compassionate and passionate, social justice educator advocate who honors our humanity and strives to embrace courageous imperfection, all anchored in love.