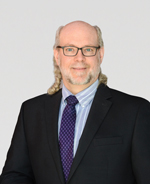 David E. Ramage
Dave Ramage,
Ph.D. has been a public school educator for 29 years. He spent eleven years as a middle school music teacher in grades six through nine at Souderton Area SD in suburban Philadelphia, and then became the Coordinator of Technology Staff Development for the same district. Dave moved to middle school administration as an assistant principal and principal. He currently leads Pottsgrove Middle School.
Dave was a 2005 national finalist in the Technology Leaders award sponsored by Technology & Learning magazine. He has presented at conferences including PETE & C, NECC, and PASCD.
Dr. Ramage has done adjunct teaching since 1998 for several universities including DeSales University, California University of Pennsylvania, and currently for Drexel University. He received his BS in Music Education from Lebanon Valley College, M.Ed. in Computers in Education from DeSales University, and Ph.D in Educational Leadership and Technology Learning from Drexel University. Dave and his wife Diane have three children who currently practice their lifelong learning in high school, college and graduate school.
One of Dave's favorite quotes is from Dennis Sparks who reminds us, "At school, everyone's job is to learn." Dave is excited to lead his staff and grow a learning community that improves instruction, innovates with technology, values critical thinking, and cares for the achievement of every student. Stories of student successes always find their roots in strong relationships and Dr. Ramage is humbled and blessed to be a partner in this vital work.