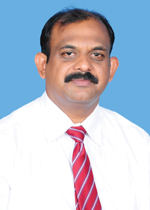 Abraham P. Francis
Associate Professor, College of Arts, Society and Education, James Cook University, Australia.
Abraham P. Francis is an Associate Professor in Social Work and Human Services at the College of Arts, Society and Education, JCU. With international exposure and extensive experience in community development and mental health, he taught social work at the University of Delhi in India and also worked as a senior mental health social worker with Country Health in South Australia, before moving to Townsville to join JCU. He held a stint in Queensland Health as Assistant Director of Social Work. He is associated with many voluntary organisations, associations, professional bodies and developmental projects, in both Australia and India. He has established international partnerships and research collaborations with universities and non-governmental organisations (NGOs) in Asia. He is passionate about working and researching in strengths-based practice in mental health. His other research interests are in the field of communities, criminal justice, international social work and gerontological social work.

His excellence in teaching has likewise been recognised on a number of occasions. For example, in 2010, he was a recipient of JCU's Inclusive Practice Award for his 'exceptional support for students with a disability'. More recently, in 2016, he received the university's 'Citation for Outstanding Contributions to Student Learning' for his 'leadership and expertise in social work education in mental health that inspires and nurtures students to be competent, confident and compassionate practitioners'.