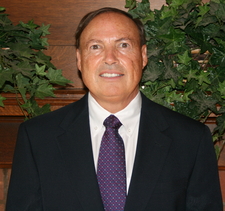 Robert N. Lussier
Springfield College, USA
Robert N. Lussier is a professor of management at Springfield College and taught management for more than 35 years. He is a prolific writer, with more than 500 publications to his credit. His articles have been published in the Academy of Entrepreneurship Journal, Business Horizons, Entrepreneurship Theory and Practice, Family Business Review, Journal of Business Strategies, Journal of Management Education, Journal of Small Business Management, Journal of Small Business Strategy, SAM Advanced Management Journal, and several others. He also has a human resources management textbook (with John Hendon) published by SAGE and other textbooks.
More than two million people globally have used his textbooks, earning him an unsurpassed national and international reputation as an author and keynote speaker. Dr. Lussier is the founder of Publish Don't Perish (www.publishdonotperish.com) and through contact, his Publish Don't Perish: The Top Secrets to Get Published book, and workshops has helped hundreds of institutions and individuals in 80-plus countries get published. His presentations inspire comments like: "Bob explains complex business topics in an easy-to-understand language while keeping his audience engaged and spellbound" (Dr. Raj V. Mahto, professor, University of New Mexico)
Dr. Lussier also consults to a wide array of commercial and nonprofit organizations. In fact, some of the material in the book was developed for such clients as Baystate Medical Center, Coca-Cola, Friendly's Ice Cream, National Institute of Financial Education, Mead, Monsanto, Smith & Wesson, the Social Security Administration, the Visiting Nurse Association, and YMCAs.
Dr. Lussier holds a bachelor of science in business administration from Salem State College, master's degrees in business and education from Suffolk University (AACSB accredited), and a doctorate in management from the University of New Haven (AACSB MBA accredited, prior to doctoral accreditation).