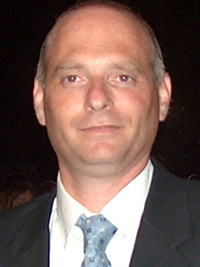 Amiram Porath
Consultant, Israel
Amiram Porath is currently a private consultant for Business Development in Israel, which includes working on national and regional projects. He has previously worked at the Tel Aviv University, Israel, as an International Relations Officer from 2000– 2008 and as a faculty member with Derby University from 1998 to 2000. He had a PhD from the Tel Aviv University—Recanati School of Management in Business Strategy Focusing on Industry– Academy Cooperation.
He served as a national expert on the CREST, advising expert group focused on how to "promote the reform of public research centers and universities," in particular to promote transfer of knowledge to society and industry. He also served as an external policy expert to the High Level Expert Group on Reporting of Intellectual Capital for Increased Investment in Research and Development.
His areas of special interest are Business Development and Strategy formulation for high-technology firms, licensing, technology transfer, and strategic cooperation. He is also a reviewer of International Journal of Social Economics (IJSE) and has been honored by the Italian Republic with a knighthood [CAVALIERE (OSSI)] in 2008.