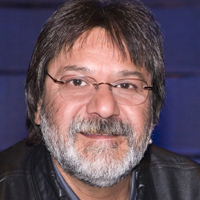 Johnny Saldaña
Arizona State University, USA
Johnny Saldaña is Professor Emeritus from Arizona State University's (ASU) School of Film, Dance, and Theatre in the Herberger Institute for Design and the Arts, where he taught from 1981 to 2014. He received his BFA in Drama and English Education in 1976, and MFA in Drama Education in 1979 from the University of Texas at Austin.
Saldaña is the author of Longitudinal Qualitative Research: Analyzing Change through Time (AltaMira Press, 2003); Fundamentals of Qualitative Research (Oxford University Press, 2011); Ethnotheatre: Research from Page to Stage (Left Coast Press, 2011); Thinking Qualitatively: Methods of Mind (Sage Publications, 2015); a commissioned title for Routledge's World Library of Educationalists Series, Writing Qualitatively: The Selected Works of Johnny Saldaña (Routledge, 2018); co-author with the late Matthew B. Miles and A. Michael Huberman for Qualitative Data Analysis: A Methods Sourcebook (4th ed., Sage Publications, 2020); co-author with Matt Omasta for Qualitative Research: Analyzing Life (Sage Publications, 2018); and the editor of Ethnodrama: An Anthology of Reality Theatre (AltaMira Press, 2005). Previous editions of The Coding Manual for Qualitative Researchers have been translated into Korean, Turkish, and Chinese-Simplified.
Saldaña's methods works have been cited and referenced in more than 16,000 research studies conducted in over 130 countries in disciplines such as K-12 and higher education, medicine and health care, technology and social media, business and economics, government and social services, the fine arts, the social sciences, human development, and communication. He has published a wide range of research articles in journals such as Research in Drama Education, The Qualitative Report, Multicultural Perspectives, Youth Theatre Journal, Journal of Curriculum and Pedagogy, Teaching Theatre, Research Studies in Music Education, Cultural Studies ? Critical Methodologies, the International Journal of Qualitative Methods, the International Review of Qualitative Research, and Qualitative Inquiry, and has contributed several chapters to research methods handbooks. His most popular journal article, "Blue-Collar Qualitative Research: A Rant" (Qualitative Inquiry, 2014), has been downloaded by over 3,000 readers, according to ResearchGate.
Saldaña's research in qualitative inquiry, data analysis, and performance ethnography has received awards from the American Alliance for Theatre & Education, the National Communication Association-Ethnography Division, the American Educational Research Association's Qualitative Research Special Interest Group, New York University's Program in Educational Theatre, the Children's Theatre Foundation of America, and the ASU Herberger Institute for Design and the Arts.