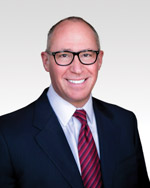 Evan A. Robb
Principal, Johnson-Williams Middle School; Berryville, VA
Evan Robb is the principal of Johnson-Williams Middle School in Berryville, Virginia. He has over twenty years of experience serving as a building-level principal, including opening a junior high school in Warren County, Virginia. Prior to being a school principal, he was an English teacher, department chair, and assistant principal. Early in his career, Evan received the Horace Mann Educator of the Year Award. In addition, the NCTE Commission on Reading selected him to serve on its board.
Evan leads sustainable change initiatives that transform school culture, increase achievement, and prepare students for their future. In addition to being a full-time principal, Evan speaks across the country on leadership, how to improve literacy in schools, the digital principal, social media, how to involve all staff in goal setting, how to organize effective work teams, and the impact of culture and positivity on work.
His first book,
The Principal's Leadership Sourcebook: Practices,Tools, and Strategies for Building a Thriving School Community
was published by Scholastic in the fall of 2007. Explore The Robb Review Education Blog at www.therobbreviewblog.com for more of his thoughts on teaching, learning, and leadership. The Robb Review Blog focuses on looking ahead, not looking back. Evan also has a podcast, www.therobbreviewpodcast.podbean.com. He has been named one of the top 25 educational leaders to follow on Twitter (@ERobbPrincipal; Kemp, 2018).